Executive Committee and Board of Directors
Executive Committee
Kerry Mitchell, President
Kerry Mitchell State Farm
Kerry Mitchell is the President and CEO of the Kerry Mitchell Insurance Agency, an independent contractor for State Farm Insurance and Financial Services. He focuses on providing professional advice and unsurpassed customer service. Prior to his entrepreneurial pursuit, Kerry built a successful 20 year career in supply chain management working for and consulting with Fortune 100 companies including Motorola, Oracle, General Electric and EMC. Kerry is very active in the Chamblee community and in the Gwinnett community where he resides.
Kerry's community involvement includes:
• Past Vice President of Chamblee Business Association
• Served on WJ Cooper Elementary School Council Board
• Served as WJ Cooper PTA Board Member
• Member of McConnell Middle School PTA
• Served on Taste of Chamblee planning committee
• Archer High School Foundation Board member
• Gwinnett Neighborhood Leadership Institute graduate and mentor
• Youth volunteer and middle school Sunday School teacher
• Archer Athletic Association Basketball Coach
Kerry and his wife Monica stay active with their twin sons, Zachary and Nathan.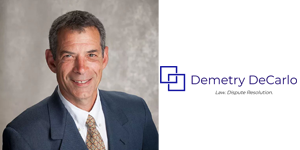 Jim Demetry, Vice President
Demetry DeCarlo, LLC
Jim is a trusted and practical legal advisor and mediator with years of experience working with businesses and individuals to prevent legal problems and to resolve legal disputes.  With his years of experience in private practice and as a former General Counsel, Jim has counseled and advised clients on all forms of business matters.  He has been recognized as a "Best Lawyer in America" in the area of Employment Law and Employment Litigation, and has worked with companies on all aspects of the employment relationship, litigated employment and commercial lawsuits in state and federal court throughout the U.S., and trained hundreds of executives and managers on general legal and employment issues.  Jim has particular expertise in the wholesale automotive, media, broadcast, publishing and transportation areas.  Most importantly, Jim prides himself on helping companies and individuals succeed.
Jim received his B.A. from the University of Michigan and his J.D. from The Ohio State University Moritz College of Law where he was the co-founder and Editor in Chief of The Ohio State Journal on Dispute Resolution.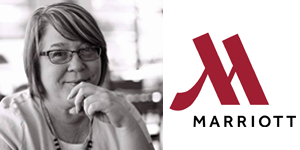 Liz Montgomery, Treasurer
Atlanta Marriott Century Center/Emory Area
Liz is the Catering Sales Manager for the Atlanta Marriott Century Center where she is responsible for all events from 2 people up to 500 with few guest rooms.  This isLiz's second tour of duty at this property. She has been with several Marriott properties in Atlanta over the last 14 years and also spent some time traveling to various Marriott properties who were in need of sales assistance.  She has been awarded Marriott Chairman's Circle; President's Circle; Bronze, Silver, and Gold Awards as well as the PacWest Regions Superior Sales Assistance Award.  Her favorite events are Weddings, Mitzvahs and anything with a social vibe.
Liz is also a Licensed Real Estate Agent with Atlanta Communities and a Certified Wedding and Event Planner (CWEP). In addition to the Marriott and Atlanta Communities, Liz owns her own Travel and Event Company.  Liz moved to Georgia in 1983 from Indiana and earned her BS in Management from Indiana Wesleyan University in 2003.
Consignment Furniture Depot
With long term experience as a non-profit Administrator and Executive, Ronni French is a perfect fit for the Chamber Secretary position. After 16 years with the Southern Association of Colleges and Schools, she founded and led the Atlanta Downtown Partnership for 13 years, working with the City, CAP, and the business community to create a more vibrant Downtown.   Ronni later worked with the Andrew Young School of Policy Studies at Georgia State University as Development Director, and with the Fulton County District Attorney's office as Director of Community Programs.  She is currently working with Consignment Furniture Depot in sales and research.   Ronni is also active in a number of organizations including Kiwanis International, Leadership Atlanta and Susan G. Komen for the Cure.