Executive Committee and Board of Directors
Executive Committee
Kerry Mitchell, President
Kerry Mitchell State Farm
Kerry Mitchell is the President and CEO of the Kerry Mitchell Insurance Agency, an independent contractor for State Farm Insurance and Financial Services. He focuses on providing professional advice and unsurpassed customer service. Prior to his entrepreneurial pursuit, Kerry built a successful 20 year career in supply chain management working for and consulting with Fortune 100 companies including Motorola, Oracle, General Electric and EMC. Kerry is very active in the Chamblee community and in the Gwinnett community where he resides.
Kerry's community involvement includes:
• Past Vice President of Chamblee Business Association
• Served on WJ Cooper Elementary School Council Board
• Served as WJ Cooper PTA Board Member
• Member of McConnell Middle School PTA
• Served on Taste of Chamblee planning committee
• Archer High School Foundation Board member
• Gwinnett Neighborhood Leadership Institute graduate and mentor
• Youth volunteer and middle school Sunday School teacher
• Archer Athletic Association Basketball Coach
Kerry and his wife Monica stay active with their twin sons, Zachary and Nathan.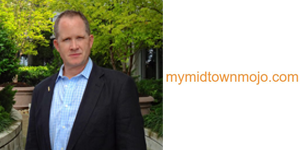 Thom Abbott, Vice President
Thom Abbott is a real estate broker in Atlanta, Georgia.  As the owner of Thomas Ramon Realty @ Palmer House Properties, his primary focus since 2004 has been Midtown Atlanta, Chamblee and Doraville where the living options range from condos to historic single family homes and new construction.  Having lived in Atlanta since 1994, Thom has become an authority on the city's qualities and is an expert in its diverse housing options; and his previous experience in the hospitality industry has served to enhance his commitment to his clients.  Thom can be found online at MyMidtownMojo.com  and ChambleeHomesForSale.com as well as on Facebook and Twitter. He is also involved with the Atlanta Film Society, Atlanta Film Festival, and the Georgia Production Partnership.
He is a native of Montana, the Big Sky Country. He grew up on a ranch just outside of Yellowstone National Park but has lived in Houston, TX, Myrtle Beach, SC, Miami, FL, and New York City before landing in Atlanta. With all those cities,  you can imagine that Thom Abbott with Palmer House Properties has a good understanding of relocation and helping people discover all that Chamblee, Doraville and beyond have to offer.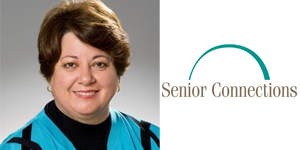 Debra Furtado, Treasurer
Senior Connections
Debra worked for nine years with AGL Resources (parent company of Atlanta Gas Light Company), serving in several positions including director, diversity and volunteer outreach and director, community affairs, where she managed the community affairs/giving program. She also served as a strategic partner as human resources director for Atlanta Gas Light Company.
Other professional experience includes several consulting positions involving strategic planning, management and implementation of human resources and business programs. She worked for David M. Griffith & Associates where she served as the manager of the human resources consulting practice for the Atlanta office. She also worked for the Atlanta Regional Commission, providing consulting services to local governments.
Debra was awarded a B.A. in Political Science in 1987 and a Masters of Public Administration in 1989 from the University of Georgia. She is the chair for Aging Services of Georgia, serves on the UGA Alumni Association Board, and is a community volunteer. She is a graduate of Leadership DeKalb, Class of 2007, and the GA 100 Women's Mentor/Mentee Program. She is a graduate of the Deloitte Center for Leadership and Community.
Consignment Furniture Depot
With long term experience as a non-profit Administrator and Executive, Ronni French is a perfect fit for the Chamber Secretary position. After 16 years with the Southern Association of Colleges and Schools, she founded and led the Atlanta Downtown Partnership for 13 years, working with the City, CAP, and the business community to create a more vibrant Downtown.   Ronni later worked with the Andrew Young School of Policy Studies at Georgia State University as Development Director, and with the Fulton County District Attorney's office as Director of Community Programs.  She is currently working with Consignment Furniture Depot in sales and research.   Ronni is also active in a number of organizations including Kiwanis International, Leadership Atlanta and Susan G. Komen for the Cure.