Mission Statement
The Chamblee Chamber of Commerce advocates and promotes the business interests of our diverse community. Through a partnership with all levels of government and organizations, we will guide, support and nurture positive business growth.
Chamblee Chamber of Commerce Staff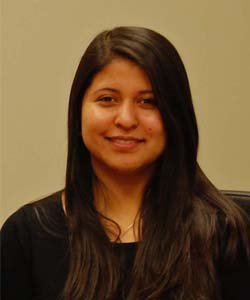 Aurora Santana, Office Administrator
asantana@chambleechamber.org
Aurora Escobar Santana is originally from Hidalgo, Mexico. She is a graduate of Cross Keys High School and currently resides in Chamblee, Ga. Before joining the Chamber, she worked nearly six years as the translator and service writer at Precision Tune Auto Care. While at Precision Tune, she was awarded Receptionist of the year in 2010, Dream Team 2010, Precision Tune Top 50 Franchise of the Year and many more awards. She brings years of customer service experience to the Chamber along with genuine enthusiasm. Aurora has a passion for networking and understands the value of building solid business relationships. Aurora is a graduate of Chamblee 101. She looks forward to meeting her previous clients and everyone in the community.